Is your smile dull and discolored? Would you like to polish your teeth for a long-lasting gleam? Oak Dental Associates can help you achieve a whiter smile with the help of our high-quality teeth whitening procedures. Contact Dr. Pallotto our skilled dentist, to schedule your next teeth whitening in Oak Lawn, Illinois.
KöR Whitening System
If you find your smile starting to dull, you may want to try the revolutionary whitening system, KöR®, in Oak Lawn, Illinois. Developed by a renowned cosmetic dentist and whitening expert, Dr. Rod Kurthy, this whitening system is now recognized as the most effective treatment available today. At Oak Dental Associates, we offer this whitening system to brighten your smile, so it gleams once again. KöR® utilizes a unique scientific formulation that rejuvenates teeth, resulting in an amazing result, barring little or no sensitivity.
Because KöR® is so gentle, it's prefect for any age, for any case. Also, you can continue to drink your favorite beverages, such as wine, tea, soda, etc. and still have a bright, shining smile. They way KöR® works is by restoring your teeth's ability to absorb oxygen, which gets deeply into the teeth, eliminating stain molecules. Dr. Chris Pallotto ensures teeth whitening is extremely safe for both teeth and gums, from the scientific research conducted for decades and the many patients he has served.
All KöR® whitening gels are kept refrigerated and arrive cold-packed to our office, which means the freshest and most potent gels for each patient. What's great is that with KöR®, you can sleep, while the gel goes to work; this eliminates needing time during the day to whiten your teeth. The whitening trays are comfortable enough that patients don't even know they've had them in their mouth all night.
Along with little to no sensitivity, KöR® whitening gels eliminates the need for chemical stabilizers, which reduce the possibility of sensitivity and pain. The whitening system also delivers:
A lifetime of naturally bright and beautiful smile with easy at-home maintenance
Exceptional results on a consistent basis
Whitening results for any age
Only whitening system proven to whiten even stubborn tetracycline stained teeth
Please contact our dentist for more information about this ground-breaking whitening system. Our number is 708.422.1900.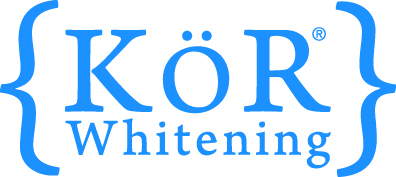 If you want to have brighter, more beautiful smile, please call and schedule an appointment. We offer many options that can whiten your teeth, and when you schedule a visit with our dentist, you can learn all about the different benefits of at-home and in-office professional whitening.
In-Office Teeth Whitening
When you visit Oak Dental Associates for teeth whitening, we offer a professional in-office procedure that is the most effective at brightening your smile. Our dentist will apply a whitening gel to the surface of your teeth, and after 60 minutes, you will see the gorgeous whitening results.
At-Home Teeth Whitening
There are several options for teeth whitening which you can perform in the comfort of your own home. Some of these options include:
Tray Whitening: Our dentist provides custom-made dental trays and a whitening gel which you can bring home to whiten your teeth. One of the primary ingredients in the gel, peroxide, breaks down the hydroxyl radicals on stained teeth. This whitening treatment takes 10-14 days, but you may see results before then.
Paint-On Whiteners: This is an inexpensive, over-the-counter whitening product consisting of a whitening gel and a small brush. After painting the gel onto your teeth, it will harden before dissolving in your mouth. Please consult our dentist first if you are considering using paint-on whiteners.
Teeth-Whitening Strips: These thin, flexible, polyethylene strips have a peroxide whitening agent on one side. There are strips available for both your upper and lower teeth. You will place the strip over the surface of your teeth and wear it for about 30 minutes twice a day.
Whitening Toothpaste and Mouthwash: These are the least expensive whitening options and they clean away surface stains with mild abrasives. Though they can make your smile appear brighter by removing these stains, they cannot actually lighten tooth color.
Please call our dental practice today if you would like to learn more about how we can help you gain a brighter smile.