If you would like to learn what our patients experience when they visit our dentist in Oak Lawn, Illinois, we invite you to read some of our reviews. You can learn more about Oak Dental Associates and decide if Dr. Pallotto is the right dental professional for your family. We also invite you to contact our office at 708.422.1900 if you would like to leave a review.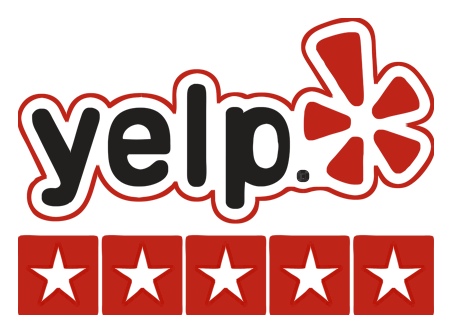 Christine C. Hometown, IL – 9/19/2016


Love Oak Dental! All of the staff is super friendly and helpful. I've been going to the office for years and will continue to do so. I've never had a bad experience from cleanings to fillings or even when I had to get my wisdom teeth extracted. They had to refer me to an oral surgeon and then follow up back at their office. I always feel assured in their hands. Dr. Pallotto is the dentist I see in the office, he is very professional and kind.
---
Joseph S. Burbank, IL – 2/4/2016


I highly recommend Oak Dental for your dental care needs. They are friendly, professional, and show a strong sense of concern for the patient in every aspect of care. From the front desk to the dental chair, you will be treated well.
---
Lisa B. Chicago, IL – 10/19/2015


I can not say enough awesome things about this dental office. This is my third time coming here and each time my experience has been totally great. The staff here is so professional and when it comes to your dental care I was made comfortable and never felt any displeasure when i sat in the chair. LOVE, LOVE Dr. Patillo, Leslie and the rest of the staff. Took away all fear of dentists!!!
---
Kristine D. Chicago, IL – 8/12/2015


I met Dr. Pallotto about a year ago and everything about the experience left a lasting impression. First off, when you walk in, the atmosphere is so inviting and comforting; it reminds me of when I used to go see my grandma, as a child. Then, there are the signs…not the blase Successories posters, but a wooden piece that says "All unattended children will be given espresso and a small puppy," and a wall decal that reads something like, "The best compliment you can give us is the referral of family an friends." Who would NOT feel their tension and apprehensions release, at this point? It gets better though. The receptionists are amazing and do everything in their control to help you understand the reality of insurance and payment plans, including calling your insurance company immediately, to clear up any confusion or misunderstandings. Also, when the next available appointment was 3 weeks out, I had an abscessed tooth, and she called in 2 prescriptions to my pharmacy, so I could at least relieve the pain and discomfort until I could get an appointment. What a huge relief! Then, as she promised, she called with a cancellation and got me in 2 weeks earlier! Dr. Pallotto was so good at explaining everything in Lehman's terms, and making you comfortable with understanding what to expect. Talking to him is like talking to someone you've known your whole life, and he is obviously very confident and comfortable in all of his knowledge and experience. I recommend him and his office to anyone and everyone! If you have any inhibitions….don't! Just go! You won't regret it!
---
Michala D. Villa Park, IL – 7/30/2015


The staff is always pleasant. They are always trying to find ways to accommodate my busy schedule. I would recommend this office to my friends and family
---
Melissa C. Chicago, IL – 7/29/2015


They have great staff and I was able to get work done on my mouth as well as my 10 year old daughter's mouth. They are attentive and Dr. Christopher Pallotto is very knowledgeable and passionate and excel in this field. He will put you at ease and he will proceed with the best interest of your health. Thank you so very much! I recommend Oak Dental and in particular Christopher Pallotto for any dental procedure you need! F.Y.I, there is a buried treasure chest for the kids…
---
Jessica R. Oak Lawn, IL – 6/15/2015


Love the staff and Dr. Pallotto. It's always so easy to set up an appointment, the receptionists are ALL friendly and have amazing customer service. I've had my wisdom teeth extracted, a rootcanal & my regular cleanings done here & the great service is consistent.
---
Jessica M. Chicago, IL – 6/14/2015


Wonderful office! Everyone was so nice even making an appointment over the phone is pleasant. They took really good care of me. I will recommend this office to anyone looking for a great dental experience.
---
Jennifer F. Oak Lawn, IL – 6/11/2015


I hate going to the dentist, but this place makes it a little better. Staff is very friendly and makes you feel comfortable. They also have their own sort of insurance plan to make payments a little more reasonable.
---
Beverly R. Oak Lawn, IL – 6/10/2015


Great service! Awesome staff! Very Professional!
---
Joel M. Oak Lawn, IL – 6/8/2015


First time coming here staff was very friendly and my new dentist was very nice. I would recommend to all my friends to come here for any dental work!
---
Porfirio R. Chicago, IL – 6/2/2015


This a great dental office. The staff is very friendly. I had my teeth cleaned and it was wonderful. Dr. Chris Pallotto is very good, I really like him.
The office is clean and modern and has TV's in the rooms while you are sitting in the chair you can watch TV.
I will definitely recommend this dentist.
---
Hector G. Oak Lawn, IL – 4/29/2015


I've had two teeth cleaning in the past year and both times the service was excellent. Very friendly customer desk and the cleaning couldn't have gone any better. I was in at 9:00am and out within an hour. Would easily recommend to friends and family.
---
J F. Oak Lawn, IL – 3/25/2015


I have been going to Oak Dental Associates PC since I moved back to the Oak Lawn area which was about 5 years ago. Dr Pallotto is absolutely awesome. His knowledge and skill rank an A+
If there's anything equally important is the way he and his entire staff treat their patients. I guess the greatest testimony to my confidence in Dr Pallotto is that I recommended him to my wife! If you're looking for a dentist in the Chicago south suburban area, I can tell you without hesitation to try Oak Dental Associates.
---
Joe F. Oak Lawn, IL – 3/13/2015


I highly recommend Oak Dental Associates. Dr. Chris Pallotto is not only a very skilled dentist but someone who genuinely cares about his patients. He answers all the questions, gives good insight to long term dental health and is never in a rush to get you in and out. The staff there is always friendly and up beat too.
Cindy Falco
---
Christine R. Chicago, IL – 12/19/2014


I recently visited Oak Dental Associates for the first time.
The office is very clean and has modern equipment including a TV in the room.
I was very impressed with the staff. They are very friendly and helpful.
I came in for a cleaning and exam. The dental hygienist, Iyad, was very professional and friendly. Dr. Chris Pallotto came in to examine my teeth, he was very professional and nice. I definitely would come back to this office.
---
Katherine S. Chicago Ridge, IL – 11/19/2014


I have been so scared to go to the dentist, but the minute I stepped into the office I was put at ease. Dr Pallotto is the best dentist i've ever had he and his staff are helpful and friendly. I had a problem with my daughter's expander, even though he didn't put it in her mouth his staff was able to show me how to turn it. I would recommend his office to anyone who needed a great dentist.
---
Rachel W. Oak Lawn, IL – 11/11/2014


I have been a patient at Oak Dental for a few years now, since moving down to the Oak Lawn area and I have to say that I am impressed at the service and care that I have received–especially by Dr. Pallotto. He is not only a great dentist but is also good to talk to especially if you are a sports fan as I am.
I have come in for everything ranging from the basic teeth cleaning and exam, to a root canal and wisdom teeth extraction and have never had any complaints. While going to the dentist is usually not a fun experience for anyone, I was put at ease by the friendly staff who took the time to explain all of the details regarding any and all procedures I had at the time and made sure I was comfortable.
Another positive (that I don't often see at other dentist's offices) is the organization and good customer service at the front desk regarding insurance and billing. I am most impressed with this aspect as it makes it easier for me as a patient to know that when I call for an appointment that they are aware of what procedures are covered. They provide me with a detailed printout of my treatment plan, my next appointment and my out of pocket cost so I am well prepared. There has never been any confusion or problems about my coverage and submitting claims properly which is great because I have encountered issues such as these in the past at other dentist offices.
The office and waiting room is clean and nicely decorated with modern finishes…and bonus: nice flat screen tv if you bring children who need a distraction. Overall, I would highly recommend Oak Dental.
---
Leslie I. Chicago Ridge, IL – 11/8/2014


I was truly afraid of the dentist prior to coming here and now I don't mind sitting in the chair! I love the staff, environment and the hours are convenient. I would recommend it to anyone!
---
Marieclaire L. Riverdale, IL – 11/7/2014


I was very impressed just walking in the door. Very professional, and the employees were great.
---
Mark S. Worth, IL – 10/27/2014


I just finished up my last filling after having a lot of dental work done rhis year. The fillings & root canals went much better than I expected them to. My teeth look much better now and will be smiling more often now.
---
Sandile S. Chicago Ridge, IL – 10/25/2014


My experience at Oak Dental in Oak Lawn was very pleasant. I was a little late for my initial appointment but they still managed to take me in. The lady at the front desk, Vicki was so nice and understanding. She also explained my coverage and costs to me beforehand making everything a breeze. The nurse Leslie was great, very professional and Dr Palloto was awesome, he joked about my hat ( I was wearing a Miami heat one) it was just for the colors I promise lol..I would definitely recommend a friend and family member to go to Oak Dental for their dental needs :))
---
Raquel C. Oak Lawn, IL – 10/25/2014


This place is great, they are all so nice and understanding! I have never had to have anything done but cleanings however this time I needed something more extensive! Vicky at the front desk explained all my INS info to me and gave me info about the procedure! Leslie who performed the procedure was great too,not painful at all! Great place highly recommend this office!
---
James N. Oak Lawn, IL- 10/21/2014


This is a great dental office. The staff knowledgeable and friendly. Dr. Pallotto cares about his patients and goes out of his way to make them fell comfortable.
---
Stephanie R. Oak Lawn, IL – 10/11/2014


Dr. Pallotto and his staff are phenomenal! I have been going to him for years and wouldn't think of going to another dentist. Dr. Pallotto is compassionate, kind, informative, thorough and takes great care if us! He is supberb! His staff are also very kind, friendly and professional. The office is clean, relaxing, and inviting while still being professional. Look no further, go to Oak Dental and see Dr. Pallotto and his staff! !!
---
Gladys C. Oak Lawn, IL – 10/10/2014


My son recommended Oak Dental to me. He also recommended it to my niece. All I ever heard were great comments about Dr. Pallotto and his office staff.
Office staff was wonderful, made you feel welcomed and relaxed. Waiting area and facilities were very clean and inviting. Dental Hygienist, Iyad was very professional and took his time to make sure I felt comfortable and all questions were answered.
Dr. Pallotto is a very soft spoken person that makes you feel very at ease. I had a procedure done and he was constantly asking if I was ok. Dr. Pallotto and his clinic is a place I would definitely recommend to family, and friends.
---
Keisha M. Chicago, IL – 10/7/2014


I looooooooooove this dentist…I bought a Groupon for them for a cleaning last year and have been in love every since. The staff is very friendly and the dentist actually remembers you, when you come back. I had a root canal done last week and it was painless. They take their time and make sure you are comfortable throughout the entire experience..
---
Grace M. Summit Argo, IL – 9/26/2014


I've been seeing Dr. Pallotto for a year now, and I'm very happy with his work. First, he is very good at explaining what the matter is and at giving reasonable options to consider. Second, he takes his time to complete his task, no matter if he stays an hour or two overtime on Fridays. Most importantly, he does a great job on my teeth. I'd definitely recommend him to anyone and everyone who's looking for the best dentist in Chicagoland.
---
Mary C. Chicago, IL – 9/23/2014


Just left this office and I am very pleased with the experience. The staff is very knowledgable and friendly and Dr Pallotto has a great way about him. He has a good sense of humor but he knows his dentistry. The offices are clean and seem to offer the most current equipment. Going to the dentist is not my favorite thing to do but I do think coming here makes it much better!!
---
Darlene S. Oak Lawn, IL – 8/2/2014


I had contacted Oak Dental Associates and they got me in very quickly. After a thorough evaluation from the Dr. he could see that I was in pain. I went in for a consultation and he was able to help me right then! The procedure was tolerable and I am healing well. I would recommend this dentist in good faith. His office staff was upbeat and helpful. Office was very clean. 5 stars for Dr. P and staff!
---
Sarah S. Mokena, IL – 7/2/2014


The staff is AMAZING no one likes to go to the dentist but the experience was great!! From the front staff to the doctor and assistants everyone is so professional and explains thing so you fully understand the treatment I will definitely be going back there for all my dental needs!!!
---
Julie M. Chicago, IL – 5/15/2014


My husband and I go to Dr. Pallotto, and our five children go to him as well. Dr. Pallotto takes great care of all of us, and his hygenists and front staff couldn't be nicer. My kids, ages 7-13 don't dread going to the dentist, which I think is huge!!
---
Tony S. Oak Lawn, IL – 5/14/2014


Awesome dental office! I would highly recommend to all! Dr. Pallotto and his staff are all friendly, professional, and highly skilled. All of my experiences have been extremely positive over the years. Whether it be yearly exams/x-rays, teeth cleaning by a hygienist, dental procedures performed by Dr. Pallotto, or oral surgery performed by Dr. Osmolinski, I know I will always receive exceptional dental care.
---
J M. Palos Heights, IL – 5/14/2014


No pain, nice people, everything was clean and they did not rush though my visit. Good feedback on current dental condition, recommendations for future visits and dental hygiene. Good help with insurance, too. Cannot say enough. Who likes going to the dentist? I can honestly say that I don't mind any more – because of these people.
---
Ryan H. Oak Lawn, IL – 2/27/2014


I loved the way I was treated at Oak Dental. Dr. Pallotto is the coolest dentist ever! I have well over 20 hours in his chair and have always been treated like a VIP. The staff is equally as great. Best money I have ever spent.
---
May T. Oak Lawn, IL – 8/22/2013


Here's one more update… They seem to amaze me more and more! The staff are wonderful! I brought my husband n daughter to my cleaning appt. today. Of course my daughter was upset when I had to leave her in the waiting room. While I was in the middle of my cleaning, who do I hear behind me?? My daughter, wearing a princess crown and wand! She was so happy and the staff member said we are playing princess! So sweet!! What great people to take time out to make sure she calmed down. As a parent, this was such a blessing to hear laughs instead of cries from the waiting room. Thanks again for going above and beyond my expectations, once again!
---
Michael L. Hometown, IL – 6/18/2013


I would give them 10 stars if I could!
I will start by saying I have had nothing but BAD experiences with dentists in the past – and I am so very thankful that I found this clinic!
EVERYONE that I met yesterday was GREAT! I do not have dental insurance – and in the past the OTHER clinics made me feel like a second class citizen – NOT the folks at Oak Dental Associates PC.
From the staff at the front desk to the technician's that helped me to Dr. Pallotto – I felt right at home – wonderful, caring professional's! I will be telling everyone I know that is looking for a dentist that this should be the clinic that they should be using.
I have a number of dental issues and I can honestly say that I am looking forward to going back to see Dr. Pallotto and having my issues addressed.
Michael Liposcak
---
Ruth K. Oak Lawn, IL – 12/26/2012


I've been to my fair share of dentists in my lifetime and I can say that Dr. Pallotto at Oak Dental is by far one of the better dentists. Not only did he take my problems seriously but he actually cares about the patient. Unfortunately nowadays good bedside manner is a rarity so whenever I find a physician that has these qualities I'm happy.
---
Jess T. Burbank, IL – 8/7/2012


My name is jess taylor. I was very satisfied with the care i received. The staff were very nice and fixed some damage that another dentist created. They got me out of pain. I highly recommend this office. I felt that they really truly cared about my pain. Dr. Chris Pallotto is one of the nicest dentist I have ever met! He took care of all my needs and I felt very comfortable with him. The hygienist was very friendly and talked to me in the most polite way. I am only going to receive dental care from this dental office. There prices are great for the services they give. Also they had a wonderful oral surgeon that I was totally satisfied with. So if you need a trustworthy dental office this is the best it gets.
---
Casey G. Chicago, IL – 8/1/2011


Best experience I have ever had at a dentist's office. I had a cleaning, zoom whitening, and some minor cosmetic work done all in the same day. They were extremely friendly, accommodating, and professional. Best of all they did a great job and my teeth look great. I will definitely be back in 6 months!
---
Tricia D. Chicago, IL- 6/20/2011


I recently had my 6 month cleaning and exam at Oak Dental Associates. I would HIGHLY recommend this office. The office staff is extremely friendly- they truly make you feel comfortable and welcome.
They hygienist, Rita Bais was fantastic- she was extremely friendly and informative. My teeth feel great!
Dr. Chris Pallotto is a gem! His attention to detail is unlike any dentist I have experienced. He also makes you feel very comfortable with his kind character.
If you are looking for a dentist office- this is a great place to go!